DarkroomPro Magazine is your free photography publication, designed from the ground up for the tablet platform. Including video, 360 degree rotating graphics, audio interviews, and lots of informative articles, we hope you'll find the content both engaging and as easy to navigate as a paper based magazine.


NEWS:
Volume VI of DarkroomPro Magazine is now available on the App Store for iPad and iPhone! With great articles on the Zone System, building a studio on the cheap, landscape photography fundamentals, a great interview with iStock Photo founder Bruce Livingstone, discovering your own unique style, and much more...
as always, free!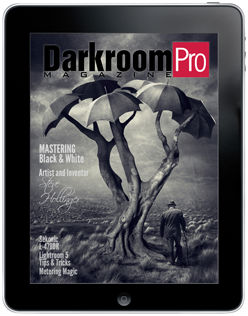 We love getting feedback from our readers! The following is a selection of reviews from both the US and Canadian App Store for our various issues. If you like the magazine, please let us know by writing a review; we'd sincerely appreciate it!